Low Cost Laptop Repair – the Tecra laptop repair specialists you can trust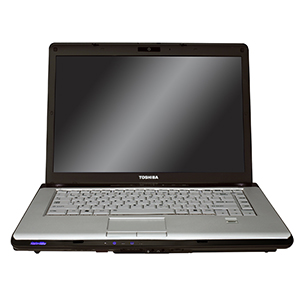 If you are experiencing problems with your Tecra laptop, you will be pleased to know that Low Cost Laptop Repair has been offering a dedicated Tecra laptop repair service to our customers all over London for the last ten years.
Low Cost Laptop Repair's Tecra laptop repair technicians have a wealth of experience and are fully trained to carry out the highest grade of motherboard component level repair. Our technicians can detect faults on motherboards. and fix chipset problems. Both our workshops are fully equipped with the latest diagnostic and repair software and tools including BGA Reflow workstations to carry out motherboard component repairs.
In the event of a hard disk crash or natural disaster such as fire or flood, we offer our Tecra laptop clients a full data recovery service. Our Tecra laptop repair technicians will retrieve your valuable data and transfer it to a new hard disk so your business can be up and running again in the shortest possible time.
Choice of two convenient drop in locations
To make it easier for our customers to get to us, we recently opened a new central London office in Victoria SW1, to service clients in West End, Soho, Covent Garden and Westminster. Our other office in Bermondsey SE1 is handy for the City, Docklands and locations in SE London. Our Tecra laptop repair workshops are open all day Mon –Sat. We operate a walk-in same day Tecra laptop repair service and no appointment is required.
Fast same day Tecra repair service
As Tecra laptop repair specialists, Low Cost Laptop Repair's technicians can diagnose laptop problems quickly using the latest diagnostic software and recommend the best solution for repair or replacement. All Tecra laptop repair is carried out on-site in our workshops which means that our repair service is faster and more economical as we do not need to send laptops back to the manufacturer to be repaired.
We keep a large stock of spare parts for Tecra laptops including power supplies, screens. keyboards, hard disks and motherboards. This means that in most cases we can complete all basic repair and replacement work on the day we receive your Tecra laptop, though more complicated repairs may take a little longer.
One stop shop for all Tecra laptop repair services
Low Cost Laptop Repair offers a fully inclusive Tecra laptop repair service that covers resolution of software problems as well as hardware repair and replacement. We can also recover your data in the event of a hard disk crash or non-repairable physical damage to your Tecra laptop. Our full range of Tecra laptop services includes
HARDWARE: We carry out LCD screen repair and broken screen replacement as well as hinge repair and replacement and keyboard repair and replacement. We also do power jack repair and can fix your hard drive. Our technicians can carry out all types of motherboard repair and replacement including component level repair.
SOFTWARE: We can resolve all booting up Issues including blue Screen repair. We also offer a virus removal service which includes updating antivirus software
DATA RECOVERY can be done from hard drives and other storage media. If your Tecra laptop is irreparably damaged we can arrange data retrieval and transfer on to new hard drive.