Laptop Keyboard Repair and Replacement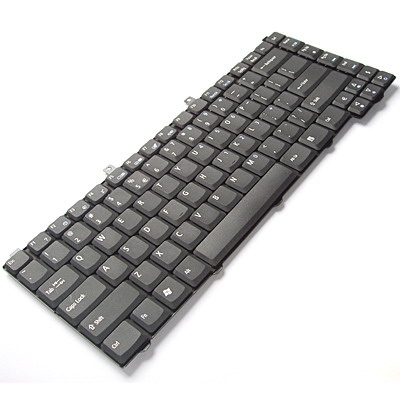 Mini laptop is a cost effective way to increase the usability and lifespan of your machine. For a small investment your Mini laptop keyboard can be restored to full functionality and be as good as new again. If you experience any problem with your Mini laptop keyboard – missing keys, liquid damage, keys keep popping off – it might be time to get your keyboard fixed.
Dealing with liquid spillage to prevent keyboard replacement
Prompt action is required in the event of liquid being spilled on your Mini laptop keyboard. If this happens, you must turn the laptop off immediately and wipe off as much of the liquid as you can with a clean cloth or paper towel. You should then bring the laptop in to Low Cost Laptop Repair as soon as possible for attention as liquids will damage the keyboard membrane and the keyboard will have to be replaced. Never turn your laptop on until a qualified laptop keyboard repair technician has inspected the laptop and tells you it is safe to do so. Any liquid that is left inside the laptop could cause severe damage to the motherboard circuits.
Creative IT – Mini laptop keyboard repair and replacement specialist
As total IT solutions providers, Low Cost Laptop Repair have been offering a service to Mini laptop owners for more than ten years. Our expert technicians can determine the cause of common keyboard problems and carry out the quickest, most cost effective keyboard repair and replacement.
Although most keyboard faults are the result of physical damage caused by spilt liquids or excessive force, there may be other hidden faults that cause an Mini laptop keyboard to malfunction which can only be spotted by an expert. Our technicians are trained to diagnose problems quickly and accurately and suggest the best course of action, which could be:
Cleaning crumbs and dirt from under the keys which cause the keys to stick
Replacing damaged or missing keys. Keys that fall off can sometimes be put back in place if the fixings are not damaged.
Keyboard replacement may be the only option if the fixings are damaged or the keyboard is corroded as a result of liquid spillage
Fast Mini laptop keyboard repair and replacement
We also carry some spare parts for keyboard repair and replacement on Mini laptops This allows us to fix minor problems (e.g. keys that fell out or missing keys) on the same day or even while you wait in some cases. More serious faults such as bad connection between keyboard and motherboard or faults in the motherboard itself will take a few days longer to fix.
Laptop Touchpad Replacement
If your Mini laptop mouse keeps freezing or skipping and it is hard to control your cursor, Low Cost Laptop Repair's keyboard repair and replacement service can sort this problem out for you as well at a reasonable cost.