Whether you're a business looking for a reliable computer repair service, or an individual who wants to breathe life into your old home computer, you have come to the right place. Low Cost Laptop Repair's computer repair service is ideal for smaller companies that do not have a dedicated internal ITdepartment. We specialise in computer repair for home users and SMEs in and around London.
Is your computer freezing or crashing in the middle of an application?
Are you experiencing problems due to corrupt software or a hardware conflict?
Perhaps the computer won't even boot.
Whatever is causing the problem, Low Cost Laptop Repair's skilled technicians can carry out a fast and economical computer repair that will get you up and running again.
Central location
Our office and computer repair workshop is located in Victoria, a short walk from the railway and tube stations. We are also close to Westminster and St James
Park.
If you are unable to bring your faulty computer in to our Victoria office, we can also arrange for a courier to fetch the computer from your home or office and return it to you after it has been repaired. The cost of courier delivery will depend on your location.
Our computer repair services
From our base in Victoria, London SW1, Low Cost Laptop Repair is able to offer a full range of computer repair, replacement of defective parts, cleaning and upgrade services for almost any make and model of computer.
Cleaning & maintenance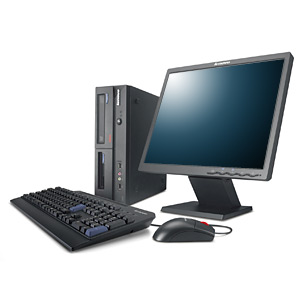 Over time, the accumulation of dust within the computer itself can also cause the computer to malfunction, resulting in possible damage to the motherboard. It is important to have your computer cleaned regularly at least once a year to prevent damage from dust which would result in costly computer repair. Low Cost Laptop Repair offers a professional cleaning service which includes removal of dust from motherboard and cleaning the heat sink, fan, CPU and graphic chip. Thermal paste is then applied to the chips.
Power supply
The computer's internal power supply can sometimes malfunction due to overheating or surcharge. If this happens to your PC, we can carry out a quick computer repair by replacing the power supply from our stock of spare parts. In most cases with the majority of computers, this can be done on the same day.
Motherboard and components
Low Cost Laptop Repair specialises in motherboard repairs and our technicians can often resolve faults by carrying out computer repair at component level which is considerably cheaper than replacing the whole motherboard. We also keep a stock of spare motherboards so we can replace your motherboard if the existing one cannot be repaired. Again, it is often possible to do this on the same day.
Hard drive
If your computer's hard drive crashes, we may sometimes be able to fix it depending on the fault. If computer repair is not feasible, we can replace your hard drive from the selection of hard drives we keep in stock which will fit in most leading makes and models.In addition we can carry out data recovery to retrieve the information on your old hard drive and transfer it to the new drive.
Upgrades
Low Cost Laptop Repair's computer repair team can advise you on upgrades of memory (RAM), CPU or hard drive, to help you boost laptop speed and sort out memory module issues. Our extensive stocks of memory modules and hard drives enable us to provide upgrades on the same day in most cases